Superior Landscape Design, Installation and Maintenance Services.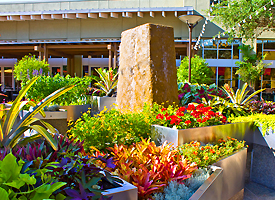 Big Yellow Services is a family owned and operated, full service exterior and interior landscape design/installation and maintenance company serving Florida with the resources, industry connections and track record that is second to none.
As a company always striving to be the best of the best in the industry, we at Big Yellow Services have made a name for ourselves based on our excellent reputation and firm belief that reliability, honesty, integrity and pride in our work is the only way to maintain our continued success.
Upon further inspection of our company you will find Big Yellow Services has the most competitive prices in the industry and goes far beyond what others are willing to do for the same compensation.
We are licensed and bonded throughout the state of Florida. We thank you for your consideration and look forward to having you as one of our valued customers.
Contact Us
For general questions, inquiries or to recieve a list of client references.
Office: 813.920.4881
Fax: 813.920.1066
Email: office@bigyellowservices.com