Consistent and efficient.
Upon adding a new property to our maintenance schedule our protocol is to assign the proper number of men to accomplish the job with the utmost efficiency and meticulous attention to detail. Once this is established that crew will be solely responsible and accountable for that property each and every visit.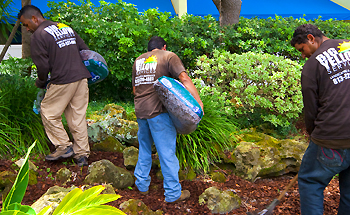 With this format our crews become proficient at managing the properties they work on. Although our crew members' quality of work can stand on its own each crew is also headed by a crew chief every visit for constant overseeing and ensuring no detail is overlooked.
Beyond our normal checks and balances our regional project supervisors visit each site once per week to solidify our work is of the highest quality in the industry.

Contact Us
For general questions, inquiries or to recieve a list of client references.
Office: 813.920.4881
Fax: 813.920.1066
Email: office@bigyellowservices.com